Ouch!
It seems to me that this season has resulted in a greater number of finger injuries related to football. This is happening at all levels with one VFLW team having 15 of the players on their list with injured hands at one stage! Whilst it is fantastic that footy is back, it's not so brilliant to miss a few games because of a jarred, dislocated or broken finger.
The key rule here is to respect a finger injury. If you do jar your hand and it is still swollen or sore the next day, get it checked out. Whilst the finger is designed to work as a co-ordinated and strong unit, its individual structures are relatively small and can be easily damaged if forced in the wrong direction. Dislocations in particular must be cared for immediately after they happen. If a joint dislocates once it is much more likely to pop out again and needs appropriate protection to allow it to heal strongly.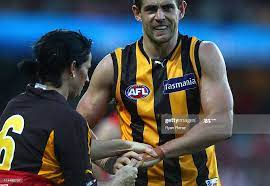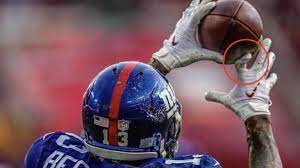 Common Finger Injuries
The most common injury I see is a volar plate avulsion which is a small fracture to the underside of the middle joint of the finger. This happens when the finger is bent too far backwards. It is normal to expect swelling to persist for a couple of months after the injury, and it is important to protect the finger over this period. Happily, this can often be done without the need to miss too many weeks as long as you know what not to do. Simply buddy taping the finger to the one beside it is rarely enough, and actually can be next to useless.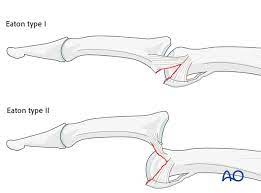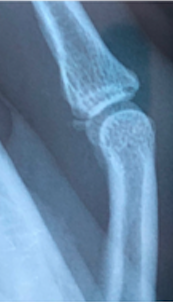 Hand therapy can help with accurate diagnosis and appropriate treatment of all finger injuries. This may mean splinting, help with swelling and strength, or restoring safe movement and function. Importantly, your hand therapist will also help you understand the injury and how best to prevent it from happening again. If you are looking to playing without pain in your hands, or without having the fear of another injury to your hand, then your hand therapist is the best person to get you back on the field.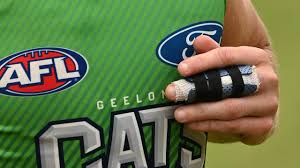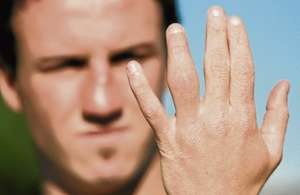 Do you have a finger injury?
If you have any concerns about an injury to your hand or wrist then make an appointment to see me. I am an Accredited Hand Therapist with almost 25 years of treating hand injuries large and small. I have worked with amateur and professional athletes in all sports including the Hawthorn and Carlton AFL/W teams, and my own South Yarra Lions over 50's AFL Masters! Feel free to email me with questions at hamish@andersonhandtherapy.com.au or make a booking on 9815 2555.